Destination Software (MidKnight Software)
This article is under construction and needs to be completed. You can help by expanding it.
Site URL
http://www.midknightsoft.com
http://dsoft.calc.org
Founders
Kodi J. Mosley
Founding Date
September 1997
Years Active
1997 to 1999
2002 to 2005
June 2017 to Present
Programmed For
TI-89, TI-92+
Languages
TI-Basic, Assembly
Aliases
Dsoft
Destination Software, Inc.
MidKnight Software
MKSoft
Affiliations
History
Destination Software (known as Midknight Software since 2002) was a programming group for the TI-89 and TI-92+ graphing calculators. They specialized in creating high-quality RPGs, with advanced graphics and innovative gameplay. Their Final Fantasy Destination RPG won the prestigious Program of the Month (POTM) award for October 1999 handed out by ticalc.org.
The group went inactive and disappeared in 1999, but later reappeared with a new (and current) name — MidKnight Software — and new members, in 2002. The reason was they wanted to finish their Zenith Saga game, as well as bring some new ideas to the table.
Zenith Saga was released as a two part demo in March 2000 and July 2001. In March 2000, Zenith Saga's demo v2.00 was nominated for POTM by ticalc.org. The full version was released in 2004, and the group went quiet again amid busy schedules, until reappearing again in June 2017.
As of July 3, 2017, Midknight Software has started new construction on their webpage, leaving only a hint of things to come. A short and succinct video featuring their logo has appeared on the website's home page as the only clue that new things are on the horizon for them.
With nearly fourteen years between game releases, one can only imagine the new and innovative products this team will come up with, given the massive technological leaps in the interim.
Not to mention that even after being quiet on the TI scene for nearly fourteen years, as of July 3, 2017 Midknight Software still ranks as number 637 on ticalc.org most downloaded authors of all time, out of approximately 10,300 current authors. They've accumulated an impressive nearly 42,000 total downloads in their tenure with ticalc.org.
The future of this group, with such an impressive history in such a short time on the scene, bodes well for future projects to once again garner attention and praise. Given their eye for detail, innovative programming, and precision when it came to putting out a quality product in their past projects, the future is theirs for the taking.
Keep an eye on their website for more updates as time passes.
Group Significance
Final Fantasy Destination (TI-89 and TI-92)
A large scale, award winning RPG that expands upon the spectacular story of Final Fantasy VI created by Squaresoft. For at least two years, FFD topped the charts. It won the prestigious POTM award given by ticalc.org in October of 1999. It is still being downloaded as of June 2017.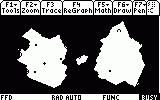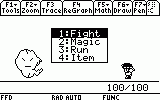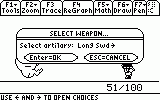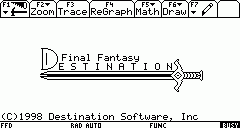 Zenith Saga (TI-89 and TI-92+)
Originally released as demos for both the Ti-89 and the Ti92 basic and plus versions, Zenith Saga became a fan favorite rapidly. Written completely in M68k assembly, their second RPG, Zenith Saga, was released in 2004 under Midknight Software.
Zenith Saga was a featured program on ticalc.org in March of 2000 and July 2001. In March 2000, Zenith Saga's demo v2.00 was nominated for the Program of the Month (POTM) award on ticalc.org.
Zenith Saga is still being downloaded on ticalc.org as of June 2017. There are demos available for both the Ti-89 and the Ti-92+.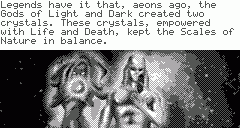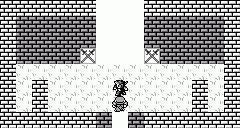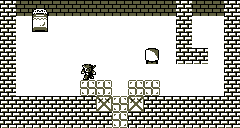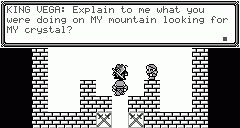 Group Staff
Kodi Jerod Mosley — founder/ executive producer/ programmer/ writer
Luis Miguel Lebolo — co-founder/ executive producer/ story planner/ game designer
Aaron Chernosky — former website admin
Wilson Guillaume — CG artist
Jamil Gonzalez — tester
Isidro de Prat—tester/ composer
Group Milestones
Site URLs
http://dsoft.calc.org

http://dsoft.ticalc.org

http://www.geocities.com/SiliconValley/Horizon/9564/
Site Screenshots
Site Info
(Taken from MidKnight Software about page)
MidKnight Software was born as Destination Software in September of 1997 with only two original members, Kodi Mosley and Luis Lebolo. Now we are a strong group of six with members stretching from Florida to Texas. The original company name, Destination Software, was given in honor of our 1st RPG, Final Fantasy Destination. This game put us on the map and set a new standard that we intend to break with every title. However, in April 2002 we decided to change the name of our group to MidKnight Software. Now, with lots of hard work, we would like to become your major source for TI-RPGs.
Site Hosting
They were one of the TI sites that got hosting through both Dimension-TI and ticalc.org.
Miscellaneous
Video links:
http://www.youtube.com/watch?v=P5LfImSomis
http://www.youtube.com/watch?v=QApCMkm8sTs
http://www.youtube.com/watch?v=EhIPw3we_gY
Ticalc.org author page (listed under the old name, Destination Software):
http://www.ticalc.org/archives/files/authors/17/1797.html
page revision: 193, last edited:
11 Aug 2017 23:46